Other
Date:
01/01/2022 - 12:00am
-
12/31/2022 - 12:00pm
Attached is the Updated 2022
DR&FC Race Schedule.
Date:
05/31/2014 - 9:00am
Date:
06/23/2013 (All day)
-
06/29/2013 (All day)

Miles, Meals + Math is a challenge to encourage physical activity, healthy eating and math skills among children ages 4 through13. For seven consecutive days, each participant must run a half-mile, eat one fruit and one vegetable, and keep a record of these activities. ...keep reading >>
Date:
05/02/2012 -

6:00pm

-

7:00pm
.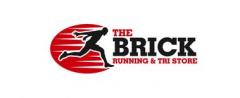 May 2nd 6pm will be our first group run. Plan on going 5k to to 5 mile distance. All are welcome.
Also, mark Aug 10th on your calendar for a night time 5k/10k race. Details to follow
Thanks
Date:
01/22/2012 -

1:30pm

-

4:00pm
Me and my rowdy friends. Ran 50 miles. That's 10 each.
Date:
05/21/2011 -

8:00am

-

12:05pm
SVMBA will be doing some trail work at Anglers ridge tomorrow morning at 8:00. A lot of runners enjoy the trails and may want to help out. Many hands makes for light work. We will do stuff like pruning back limbs that have overgrown the trail or bring a weed eater if you have one.
Formore info
http://www.facebook.com/event.php?eid=208842542480047
http://www.svmba.org/
Thanks
chase
Date:
10/09/2010 -

6:00pm

-

10:30pm
Date:
10/10/2010 - 3:00pm

(1) CROP WALK Meeting on Sept. 9, 7 p.m. at Mount Vernon Methodist Church, 107 W
Main St - Team organizers, come get info & materials! (2) CROP WALK, Oct. 10,
3:00 pm - Register at 2:30 p.m. at Mount Vernon Methodist Church. Contact
Beth Bauman, 489-6514, or Tobias Lutz, Lutz-Toby@aramark.com.
Date:
09/18/2010 - 9:00am
The Club will have a Saturday (09/18/10) morning run starting behind Holiday Inn Express. We will start at 9:00am and finish at 10:00am. If you don't care for a full hour just come a little later so we can all finish at the same time. After finishing we will gather for breakfast at Short Sugars.
Date:
09/11/2010 - 11:00am
Saturday, September 11, 2010
Dan Daniel Memorial Park at Danville Braves Stadium.
Forms can be picked up at Danville Toyota.